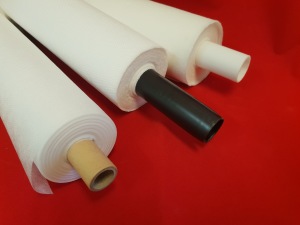 By Pär Gester, SMT Express

In SMT stencil cleaning roll cores, mainly two different materials, PVC or paper, are used. Other materials, such as polypropylene, are rarer. Here we will review the pros and cons of the different materials. But it's not enough to consider the core as a separate product, we must also look at the whole picture to make the right choice. But let's start with a review of the different core materials in this article.
Read more »
Electronic manufacturing insights found here
This news section is all about the SMT soldering paste printing and cleaning process.

Electroncis manufacturing is facing new challanges every day. The solder printing process is the fundament for subsequent process steps. There is no longer room for using the "cheapest" materials.
Sign up for our newsletter
Get exclusive quartlerly updates before your competitors that didn't sign up.T

Technology news, invitations and special offers. One click unsubscribe and GDPR compliant.