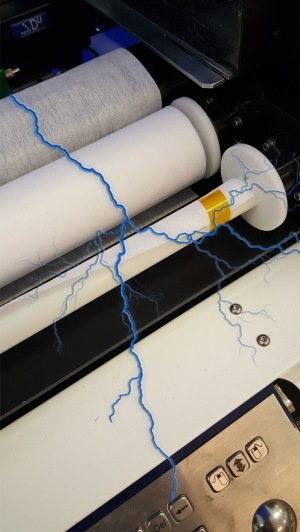 By Pär Gester, SMT Express
Edited 2020-02-04

An ESD protected area, ESDPA or just EPA, is an area set up in a facility that is protected from the effects of static electricity. The exclusion of static generating material is crucial to maintain an EPA. No object should be brought into the EPA that can tribocharge and discharge rapidly.

Companies take this seriously by using ESD safe tools, grounding work surfaces and having staff use special shoes and garments.

However, there is one strange exception to these precautions; the SMT stencil cleaning roll.
Read more »
Electronic manufacturing insights found here
This news section is all about the SMT soldering paste printing and cleaning process.

Electroncis manufacturing is facing new challanges every day. The solder printing process is the fundament for subsequent process steps. There is no longer room for using the "cheapest" materials.
Sign up for our newsletter
Get exclusive quartlerly updates before your competitors that didn't sign up.T

Technology news, invitations and special offers. One click unsubscribe and GDPR compliant.