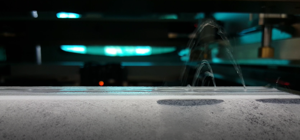 By Pär Gester, SMT Express

The fabric in SMT stencil cleaning rolls must have a so-called high coverage. Otherwise, the fabric will have areas where the density is either too high or too low to perform well. This short article shows why.
Read more »
Electronic manufacturing insights found here
This news section is all about the SMT soldering paste printing and cleaning process.

Electroncis manufacturing is facing new challanges every day. The solder printing process is the fundament for subsequent process steps. There is no longer room for using the "cheapest" materials.
Sign up for our newsletter
Get exclusive quartlerly updates before your competitors that didn't sign up.T

Technology news, invitations and special offers. One click unsubscribe and GDPR compliant.