Paper or plastic core - that's the question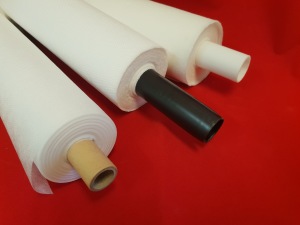 By Pär Gester, SMT Express

In SMT stencil cleaning roll cores, mainly two different materials, PVC or paper, are used. Other materials, such as polypropylene, are rarer. Here we will review the pros and cons of the different materials. But it's not enough to consider the core as a separate product, we must also look at the whole picture to make the right choice. But let's start with a review of the different core materials in this article.
The big advantage of paper is that it is recyclable, that is, environmentally friendly. Paper is also naturally low-charging and should not cause any major problems with an electrostatic charge.

However, paper cores are having some performance disadvantages:

Even a high-quality core, like the first generation of Hyperclean, can release particles (upper left picture). You can clearly see a "fury" structure. Another "high end" product paper core, ASM UFP Eco, is no better (lower left picture).

Many users have simply forbidden paper-core stencil. Any kind of paper material in the production environment is banned due to the risk of particle formation. In the pictures below, you can see why.

Compare with the image on a regular toilet paper core (upper right picture)!

The image to the lower right shows the limited strength of paper core. This happened during one of our tests during the development of the new Hyperclean PX3800. A little mishap when the roll was to be inserted into the machine and the core was mashed.

Another problem with the paper is that the walls must be made thicker than in plastic cores. This can affect the length of fabric you can roll on the core without exceeding the maximum outer diameter of the entire roll. More meters per roll gives a better overall economy. It becomes necessary to manufacture and keep track of more diameters of cores to suit all screen-printer models, which negatively affects manufacturing costs and lead times.
Click on the pictures to enlarge.
If we want to eliminate the problems that come with paper cores, we must use a plastic core.
PVC is often used in stencil roll cores. PVC is strong and easy to extrude into pipes. However, PVC is anything but environmentally friendly and is regarded as a "dirty" plastic. Both manufacturing and incineration are problematic. It is not without reason that IKEA has banned all use of PVC in its products since 1991 (except in cables), just as en example.

During manufacture, anti-static agents must be added to ensure that the blank PVC core is not transformed into a high voltage source.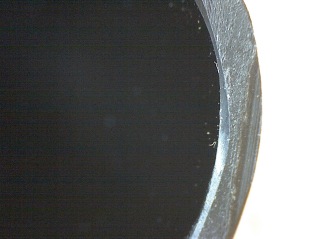 Polypropylene belongs to the more environmentally friendly plastics that only emit carbon dioxide and water when incinerated. Manufacturing of polypropylene is a process with a low impact on the environment; no toxic waste, no toxic emissions, no fluorocarbons and no halogen.

The disadvantage of polypropylene is that it is difficult to extrude into thin pipes. Although the core of the stencil rolls does not have to hold a super high precision, not every manufacturer is able to deliver the required tolerances.

As with PVC, an anti-static agent must be added.
Our decision for Hyperclean PX3800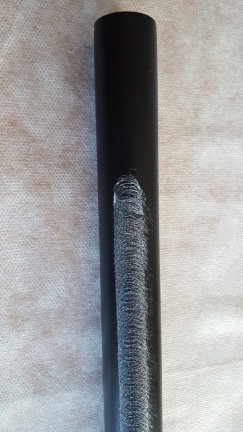 When designing Hyperclean PX3800 we chose to develop our own polypropylene cores.

We eliminate the problem of particle emission, we use a material that is acceptable from an environmental point of view and we get an ESD-safe core.

Considering that the fabric in Hyperclean is also 100% polypropylene, a Hyperclean stencil roll is completely recyclable as plastic or can be sent to incineration with a good conscience.

The challenge was to find a plastic pipe manufacturer capable of producing both at low cost and high quality. Our cores are extruded in precision machines by an ISO14001 certified manufacturer.