IPC report - "Evaluation of Under Stencil Cleaning Papers"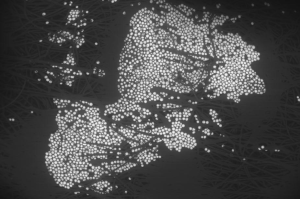 By Pär Gester, SMT Express

Solder paste screenprinting is known to be one of the most difficult processes to quality assure in Printed Board Assembly (PBA) manufacturing. An important process step in solder paste screenprinting is the under stencil cleaning process and one of the key materials in this process is the cleaning fabric. This IPC report describes how cleaning fabrics can be tested and it also tells how big differences it can be between different materials.
The report, first presented at IPC APEX Expo in San Diego CA, USA, the 25th of February 2015, clearly demonstrates the superior performance of Hyperclean. (Materal B in the report.) Download the full report below.